Growth Strategy
Back in the days, marketing would be called in after the product was built. Our job was to generate leads no matter the product fit, and let someone else figure out how to convert. Those days be bygone days.
Start-ups like Airnbnb and Uber have shown us, that marketing is better when it's built into the product. A perfect product x market fit makes it much easier to scale. Go figure, right?
Airbnb started on the floor
The early Airbnb was two air mattresses on the floor of the founders loft. It's now an alternative to hotels across the world. The founders didn't have a marketing budget. They also didn't have a perfect product x market fit to start with. But with iterations and elbow grease they pivoted to offer all types of stays for people who want to live like locals in every place they visit. The rest is a billion dollar history.
UBER injects marketing into their product
UBER didn't grow by placing their brand on billboards or in 30-second TV commercials. They grew by challenging the stale taxi market, and exploded because they hacked marketing into their product. How?
Well, when a big tech conference came to town, UBER offered free rides to tech obsessed opinion leading event attendees.
They followed up in a multi step, conversion oriented approach. After their free ride, customer and driver were asked to spread their good word by rating each other. Customers were then geo targeted when they returned back home. Because they had a good experience, they were warmer leads than non-users. So they were easier to convert.
Good pair days growth hacks wine
It's never been more beautiful to receive wine to our doorstep. The whole experience is one where marketing and product meets in a warm embrace, and get tongues wagging in delight. This digital-first, monthly wine service is appealing to emerging wine lovers, who favour convenience over stuffy and overwhelming elitism.
Something to think about for those wineries out there who have traditionally "owned" the right to be known as good wine brands.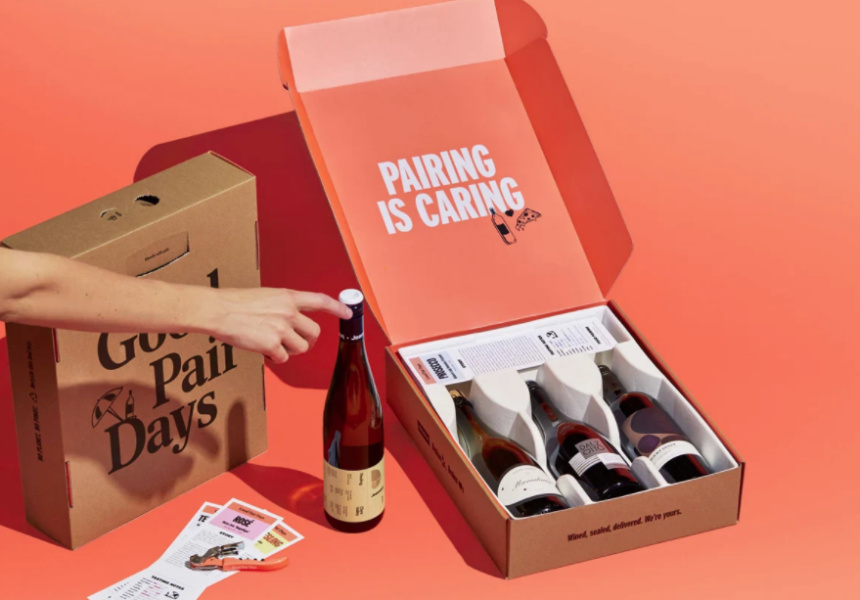 What can you do about it?
You've already got your business and products, right? So its kinda hard for you to do too much to change your product x market fit? Uh oh. That kinda thinking warrants danger money;) Let's try this:
Iterate to get product x market fit. Most of us don't get it right at first. Think Airbnb. From air mattresses to private islands.
Find a way of bringing customers in. A way that WOWs people and gets them talking about your business. This could be something free, something hard to get or something with an aura of exclusivity. Nothing draws a crowd like a crowd.
Scale. Find a way to turn 2 into 4 into 8. Virality isn't accidental. Give people a reason to refer your business.
Close the loop by retaining and building. A small improvement in retention will have a massive lift in profitability.
Iterate and learn from failure. As Ryan Holiday says in his book "Growth Hacking", failure just shows us what not to do.
Who is Long & Co?
Long & Co is me (hello there!), and the great people I bring in to build brands or scale businesses (read: people I could not afford to hire full time). We do everything an agency does, without the overheads. Check out our work here. Pretty proud!